District Expenditures and Salary Comparisons: 2007-2008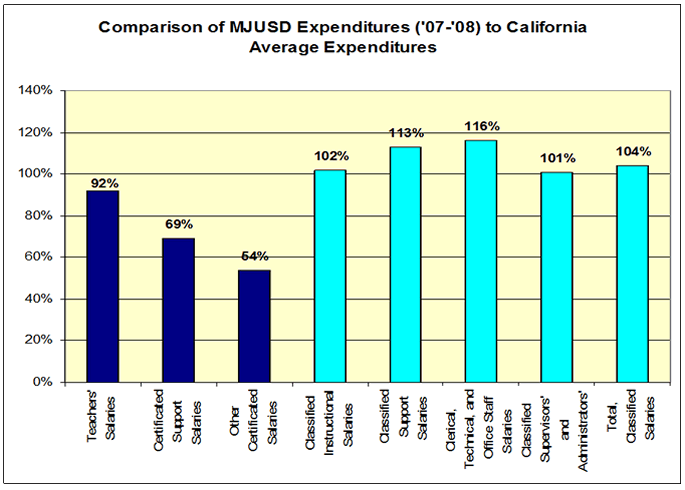 COMMENT: There you have it: 104% of the statewide average for classifieds vs less than 90% when you factor the other two categories in MUTA.

And finally....


The Data on this page comes from Ed-Data. Their information comes from data that schools provide the California Dept. of Education. The Reports are updated periodically when the CDE certifies and releases new data.