District Expenditures and Salary Comparisons: 2007-2008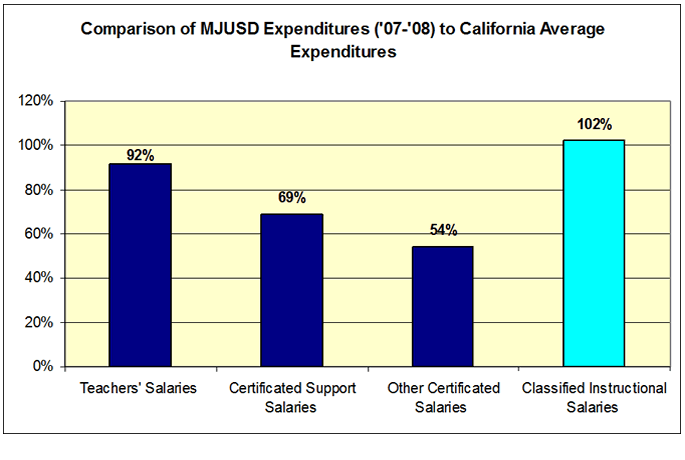 COMMENT: Note that Classified Instructional personnel make 102% of the statewide average. It seems to challenge the "cost of living is lower here" argument noted in Slide 2, but at least they are working with our students every day.

Let's see who is on the next slide.


The Data on this page comes from Ed-Data. Their information comes from data that schools provide the California Dept. of Education. The Reports are updated periodically when the CDE certifies and releases new data.