District Expenditures and Salary Comparisons: 2007-2008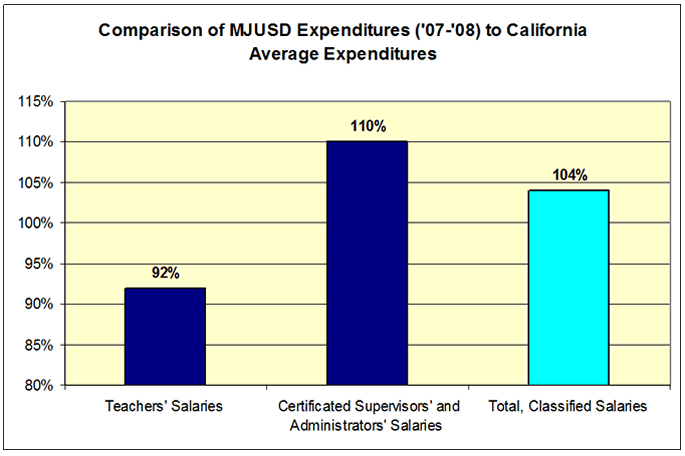 COMMENT: This slide pretty well sums it up. Hopefully it will help the board understand some of our frustration with the whole budget advisory committee. The same true believers who made this a reality are controlling the flow of information in that group and steering the committee to arrive at the conclusions that support these kinds of priorities. I think it is time to take a good, hard look at ourselves and decide if we are in the business of educating children, and that what we are going to do we need to look at the cuts being made and make them as far from the children as we can. I worry about equity as much as you and the superintendent, but if the cuts are going to be equitable when completed it is important to see how inequitable they are already. Thank You for viewing this presentation.

The Data on this page comes from Ed-Data. Their information comes from data that schools provide the California Dept. of Education. The Reports are updated periodically when the CDE certifies and releases new data.